EFFECTIVE FEBRUARY 12

WE ARE AVAILABLE FOR ONE ON ONE JIU JITSU TRAINING
CHECK BACK MARCH 5 FOR NEWS REGARDING CLASSES AT THE NEXT ROUND OF PUBLIC HEALTH ORDERS
COVID19 POLICIES




In order to mitigate risks surrounding COVID19, the following measures are in place per the Public Health Guidelines for sports and recreation:

Class sizes have been reduced by 50%

Children are to be screened prior to entering the building

A separate entrance and exit will be used at each class

While waiting for screening and entry, families must stand 6 ft apart in line

Classes are drop off only, no spectators allowed


Preregistration for your class is required. Please visit www.forgebjj.com to sign up

Arrive dressed in uniform. Wash uniform after every class.


Please make sure fingernails and toenails are trimmed

Contact is minimized through class with focus on solo drills

Use of grappling dummies, sibling partners and approved training partners

Hand sanitizer is available upon entry and exit, as well as during class

Children will be released from class one at a time. Please walk up to exit door to claim your child!

Classes will be reduced to 45 minutes in duration to allow for pick up and cleaning



JIU JITSU FUNDAMENTALS

(LOW CONTACT)
Getting back to the grind again, this class is revisiting basics through a combination of partnered and non partnered drills with designated training partners aimed at movement, reconditioning and honing technique.
Grab a dummy (no, not your best friend or partner!) and come out to class for technique drilling using grappling dummies. Either bring your own or use one of our sanitized training bags.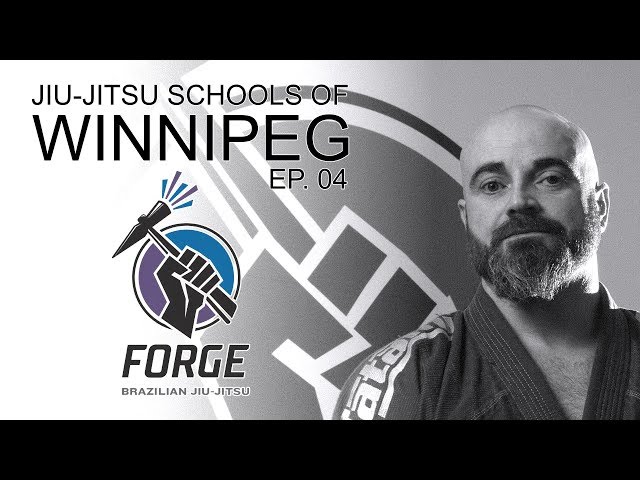 FORGE featured on

Jiu-Jitsu Schools of Winnipeg

by John Wapioke
Check out our club video by the very talented John Wapioke. Thank you for featuring us on your documentaries and publishing on YouTube!
Forge teaches Brazilian Jiu-Jitsu using techniques that help to establish and develop the foundations of BJJ and self-defense while simplifying the process of learning it for students of all levels from the beginner to the most advanced.

Our adult program is suited to men and women of all ages. No previous martial arts experience is required.
BJJ provides a variety of health benefits as a great cardiovascular exercise that works the core and improves overall stability and balance.

BJJ teaches self-defense and builds confidence as students achieve the know how to protect oneself, learning to remain calm under pressure and in seemingly impossible situations.

Opportunities exist for belt advancement and to compete for sport in BJJ tournaments throughout the year.

Forge offers a variety of kids programs that are fun and exciting. We have evening classes, summer camps and host children's birthday parties. Enrolling your child in a martial arts program is an excellent and fun way to get your child active, protect against bullying, learn self-defense and boost overall confidence and fitness levels.
Our kids programs are aimed at children ages 4 to 10 and most kids joining have little to no martial arts experience.
Your child will learn the basics and fundamentals of Brazilian Jiu-Jitsu in a safe and child friendly environment.
Our skilled instructors run classes that will keep your child focused on learning but will have fun

​

at the same time.
Your child will have the opportunity to progress through belt levels as well as the opportunity to participate in competitions.
You've got three choices in life:

give up, give in, or give it all you've got
27016 Dugald Road
Dugald, Manitoba R0E 0K0
Mon - Thursday 9:00 am - 1:00 pm
Mon - Friday 3:15 pm - 5:45 pm
Mon - Thursday 5:45 pm - 8:30 pm
Sat: 9:30 am - 12:00 pm
Sun: Closed
/